Is It Time For COVID-19 Antibody Testing?
Is It Time For COVID-19 Antibody Testing?
Boris Johnson is due to set out his plans to scrap all remaining Covid legal restrictions in England, including the requirement to isolate.
If COVID-19 is endemic and we need to learn to live with it, from a testing perspective, we need to change our approach, and try to reduce the guess work with antibody testing. An antibody test looks for COVID-19 spike protein antibodies in a finger prick blood sample. All currently available vaccines use the spike protein to produce an immune response. A positive antibody result indicates that you have produced antibodies in response to the vaccine.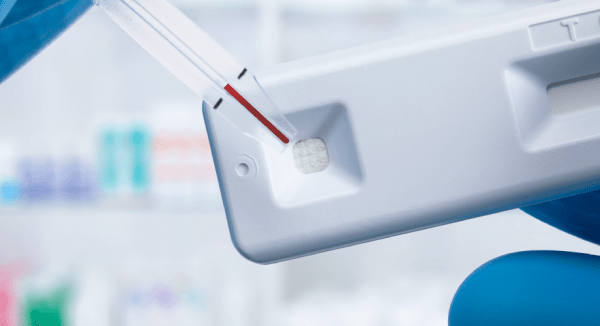 Understanding your vaccine immunity test result   
The presence of any detectable antibody in the form of a positive test result is associated with protection from severe form of COVID-19. A positive test indicates that you have an immune response to the vaccination or the virus. A negative result means that antibodies were not detected. This can indicate that you have not had COVID-19 infection in the past or that antibodies have decreased to a level that can no longer be detected.
Can my test be positive because I have had a COVID-19 vaccine?
Yes, the COVID-19 vaccine immunity test measures SARS-CoV-2 S antibodies (spike protein antibodies). These antibodies can be made in response to any of the vaccines currently in use. A positive result can also occur from previous exposure to the virus that causes COVID-19.
How does the COVID-19 vaccine immunity test work?
The test measures a sample of your blood to look for antibodies to SARS-CoV-2 spike protein (including IgG antibodies). The spike protein is produced by the virus that causes COVID-19. The spike protein is also used by all currently available vaccines to generate an immune response. The body responds to the virus or vaccine by making antibodies. These antibodies are used by your immune system to help fight infection.
Have your say on COVID-19 antibody testing – take the short survey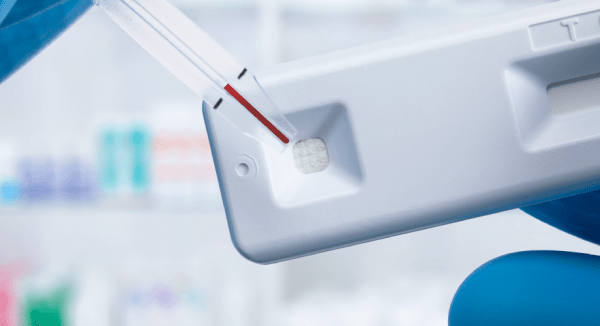 Share This Story, Choose Your Platform!