UK arrivals from amber list countries: quarantine-free travel and rules from 19 July
UK arrivals from amber list countries: quarantine-free travel and rules from 19 July
Fully vaccinated people are set to be allowed to travel to amber list countries without having to quarantine upon their return.
The latest changes in the UK's traffic light system of COVID-19 travel restriction was updated yesterday by Transport Secretary Grant Shapps.
Introduced in May, the three-tier system separate countries into a green, amber and red list of destinations, each with different travel restrictions for arrivals back into the UK.
The amber list accounts for almost 150 overseas countries, including popular holiday destinations Spain and Greece.
Previously, anybody arriving in the UK from a country on the amber list had to quarantine for 10 days, with an option to take a day 2 and day 8 test to release to be released earlier from the quarantine.
However, under the latest rule announced, from 19 July travelers arriving in England and Scotland from an amber country will not have to quarantine if they have had both doses of the COVID vaccine, or if they are under 18.
These new rules only apply to UK residents and people who have received their vaccines from the NHS.  Mr Shapps has hinted that this may be extended to the US and EU countries later this summer.
People returning to the UK from holidays in amber destinations will still be required to take a COVID-19 test three days (or 72 hours) before returning.
Arrivals will also have to take a test on or before the second day of their return, as per the previous restriction, but will be exempt from the day-eight test.
What are the amber list rules if you are fully vaccinated?
The latest rules only apply if you are fully vaccinated under the UK vaccination programme.
Before you travel to the UK you must:
Take a COVID-19 test – children aged 10 and under do not need to take the test
Book and pay for a day 2 COVID-19 test – to be taken after arrival in England
Complete a passenger locator form
You will need to:
Declare that you have been fully UK vaccinated on your passenger locator form, or are taking part or have taken part in a formally approved UK COVID-19 vaccine clinical trial for COVID-19 vaccine, or you are under 18 and resident in the UK
Show proof of your vaccination status to your carrier (ferry, airline or train) when you travel
More information: https://www.gov.uk/guidance/red-amber-and-green-list-rules-for-entering-england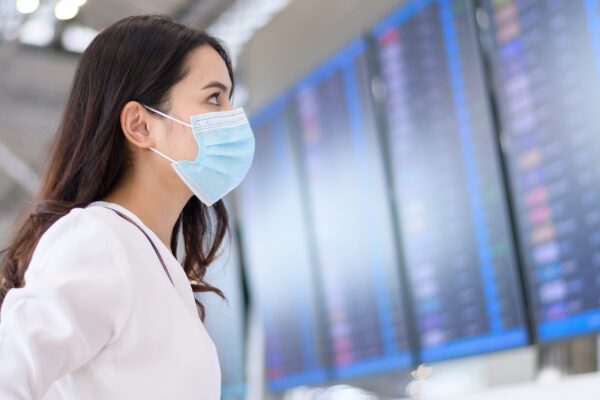 Share This Story, Choose Your Platform!